Are you looking for the best WooCommerce themes for 2024 to power your next eCommerce Store project? WooCommerce is one of the most popular WordPress eCommerce plugins that you can use to make an online store website more quickly.
There's a lot to consider when launching an eCommerce Store website. Starting a business and running can be time-consuming and very costly. For that reason, you need to find out one of the best WooCommerce themes to make the process easier.
You know that fast loading speed, user-friendly, flexibility, and the level of integration with WooCommerce are very crucial when deciding on a WooCommerce theme.
Most of the WordPress themes are designed to work with the WooCommerce plugin. So that, a business owner can easily makes an eCommerce Store.
More than 4.5 million websites are currently using WooCommerce. At this moment, WooCommerce powers over 28.19% of all online stores. 93.7% of all WordPress eCommerce websites use the WooCommerce plugin!
Undoubtedly, WooCommerce is doing something great to maintain such dominance over other WordPress eCommerce plugins available in the market.
You know that all the WordPress themes are not offering complete WooCommerce support and pre-design templates. If a WordPress theme doesn't support WooCommerce, then it won't be able to support all the available addons and extensions.
Free WooCommerce themes or Premium WooCommerce themes can help you to create an eCommerce store and sell your own products immediately. You can easily use WooCommerce extensions to make a powerful business store by using those themes.
We will try to share some of the best & popular WooCommerce themes which are available in the market that you can use. Don't forget to check out our hand-picked list of the 20 best WooCommerce themes for 2024 with pros and cons below and pick a theme to start your online store.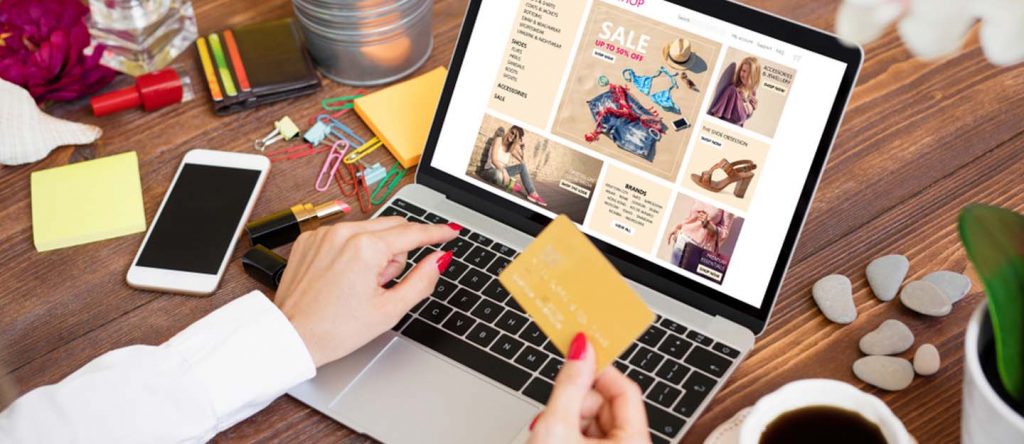 20 Best WooCommerce Themes for 2024 (Pros and Cons)
1. Storefront Theme Review (Pros and Cons)
Storefront theme is one of the stylish minimal and Best WordPress WooCommerce Themes. It was designed and developed by the experts & Core developers at WooCommerce which makes it an official WooCommerce theme.
It can be the perfect theme for your next WooCommerce project. You can install Storefront directly from the themes page of your WordPress admin area.
Storefront WooCommerce Theme is an intuitive & flexible, WordPress theme offering deep integration with WooCommerce. Storefront's features are mainly focused on eCommerce, allowing you to make your shop with WooCommerce quickly and very easily.
We have added this theme to the 1st position in our 20 Best WooCommerce Themes for 2024 list.
Storefront theme is clean and simple by design, the perfect starting point from which to customize and match your brand and store, whether that's using the WordPress customizer, a custom plugin, or a child theme.
WooCommerce Storefront Child Themes allow you to instantly transform the look of your store to the next level.
For all themes on WordPress.com, based on the popular Underscores starter theme used by Automattic, it features a responsive layout, a flexible and nestable grid system, and enhanced SEO performance.
It's a very Lightweight WordPress Theme.

Beginner-friendly, easy-to-use, and set up.

Tons of customization options in the theme panel.
Limited styling options in the free version.

Only a Few Pre-made child themes.

Need to purchase lots of addons for extra features.
2. Flatsome Theme Review (Pros and Cons)
Flatsome is a Multi-Purpose Responsive WordPress & WooCommerce Theme with incredible User Experience. It was designed and developed by UX Themes around 2013. It's one of the most popular and highly rated WooCommerce themes on Themeforest with over 181,000 sales.
It is currently one of the top-rated themes in the eCommerce category by ThemeForest.
Flatsome WooCommerce Theme comes with its own page builder and more than 500 templates to choose from various styling options for products and checkout pages.
It's great for anyone trying to build an eCommerce website. We have added this theme to the 2nd position in our 20 Best WooCommerce Themes 2024 list.
Flatsome is one of the fastest WordPress WooCommerce themes. Their developers have done an incredible job in optimizing it for a superb performance. Every element is optimized for better page speed.
Nowadays, people are using mobile phones more than other devices for browsing online, searching for products or services, and purchasing online.
If you are planning to start an eCommerce store then it should be mobile-friendly and fast for a better user experience. This theme is the best for that as it is incredibly optimized for better page speed.
SEO-Optimized to ranking higher on Google search pages.

Powerful page builder with unlimited design options.

Built-in support for external (affiliate) products.
Need more time to learn for beginners.

Beginners can be confused with the huge customization options in the theme panel.

Leaves Shortcodes.
3. Woostroid2 Theme Review (Pros and Cons)
WooStroid2 is a Multipurpose Elementor WooCommerce Theme crafted by Zemez. Zemez is one of the best vendors in TemplateMonster whose team creates WordPress themes of the highest quality standard that is suitable for any online store.
It is designed for those who want to easily set up a WooCommerce store and run their online business more quickly. Choosing Woostroid2, you won't regret your choice.
This is one of the most feature-rich WooCommerce themes available in the market. With the help of a WooCommerce theme like Woostroid2, you can rest assured that your online product selling will have all the resources that you need to build a multi-functional eCommerce website project.
Woostroid2 WooCommerce Theme is equipped with the drag-n-drop Elementor Website Page Builder, which allows you to make your eCommerce store without touching a single line of code! You can apply all the changes from the admin panel with just a few clicks if needed!
While surfing the Internet, you may not even guess that some awesome and popular websites are built with WooStroid2.
You can't imagine that there is a great number of eCommerce websites using it. The WordPress Live Customizer will allow you to see in real-time live changes that you make to your website! We have added this theme to the 3rd position in our Best WooCommerce Themes for 2024 list.
Drag-and-drop customization opportunities.

Various ready-made demos and templates are available.

Window Decor Responsive WooCommerce Theme.
Little expensive taken into consideration.

Need more knowledge to use it.

Huge features can make it complicated for beginners.
4. Divi Theme Review (Pros and Cons)
Divi is one of the most popular WordPress themes by ElegantThemes. It's a multipurpose WordPress theme. You can make an awesome quality WooCommerce store by using Divi too. It was created to be suitable for any type of website you might want to build with WordPress & Woocomerce.
Divi Takes WordPress To A Whole New Level With Its Incredibly Advanced Visual Builder Technology. You've never built a WordPress website like this before.
Divi isn't just a WordPress theme, it's a complete design framework that allows you to design and customize every part of your website from the ground up. You have control over everything down to the finest detail. Create the perfect websites for you and your clients.
We have added this theme to the 4th position in our 20 Best WooCommerce Themes 2024 list. Divi WooCommerce theme Modules allow you to edit and style WooCommerce elements using the Divi Builder.
This will allow you to utilize the power of Divi to add, remove, and style the WooCommerce Elements that make up a product page layout to create completely custom product pages from scratch.
No more having to resort to external CSS or modifying WooCommerce page templates with custom code.
Excellent value for money.

Drag-and-Drop content editor (Divi Builder).

Use Divi on an unlimited number of websites.
Working with longer pages tends to be slow.

The inline editing option can be better.

Shortcodes might get embedded in the pages.
5. Astra Theme Review (Pros and Cons)
Astra is one of the Fastest, most Lightweight, and most Highly Customizable Best WordPress WooCommerce Themes suitable for blogs, personal portfolios, business websites, and WooCommerce Storefront.
Astra woocommerce theme is made for speed. It is the most lightweight theme available in the market and offers unmatched performance.
Not only will your website be fast, but you will be able to make it look exactly how you want with our visual theme customizer, fast & easy! We have added this theme to the 5th position in our Best WooCommerce Themes for 2024 list.
If you are looking for the perfect theme to build an online store then you can try Astra. Astra is the fastest and most flexible WordPress theme that is intuitive and offers deeper integration with WooCommerce.
With unique features and countless customizations, you can build a store that matches your brand.
Speed isn't a vanity metric – making your store faster boosts your conversion rate, helps you rank higher in Google, and ensures your visitors stay around to shop rather than hitting the "back" button.
Astra features clean, performance-optimized code that ensures your store's load times never get in the way of a sale.
You know that almost a quarter of all eCommerce sales now come via mobile devices, with that number projected to reach over 50% by 2021.
Astra follows the trends, which is why they made sure Astra sets you up with a responsive design that your shoppers will love, as well as specific configuration options for mobile, tablet, and desktop devices to ensure the best experience no matter what device a shopper is on.
Improve your website speed and performance.

Super-fast SEO friendly theme.

Compatibility with Gutenberg, Elementor, Beaver Builder, and Brizy.
The free version is quite limited.

Find styling options a bit lacking in the free version.

Support is quite slow at weekends.
6. Oceanwp Theme Review (Pros and Cons)
OceanWP WordPress theme is the favorite and extremely popular choice of thousands of developers, website designers, eCommerce store owners, and hobby users. You can launch your website today with the one-click website demo templates import option.
You have a better option to choose between 220+ modern Elementor and Gutenberg-ready full-website WordPress templates or build the site from scratch. OceanWP offers a lot of great functionality out of the box, and its features can also be enhanced by a host of free and premium plugin extensions.
You can choose between several styling options for Shop & Product pages. For Regular or multi-step checkout, you can enable or disable shop elements per need or change their order of appearance. It's that simple!
You can increase conversion by enabling the Multi-Step or distraction-free checkout. And yes, all these options are entirely free. Make multiple options or filter widgets available to your potential customers without interfering with their shopping experience.
WooCommerce integration is fantastic, with many WooCommerce tweaks built directly into the website. A simple extension to display a popup when you click on the "Add To Cart" button of your products. The design has a shopping cart popup and a shopping cart floating bar too.
There's also a quick-view mode that lets a customer see a product without leaving the page. If you are new to WordPress, the customizer options and the option boxes found in each post/page can be overwhelming and hard to make sense of at times.
Time & Money Saver for Freelancers & Bloggers.

Schema Added SEO friendly theme.

OceanWP's support is really quick and quite active.
Loaded with lots of options.

Overwhelming Customizer.

Need more knowledge & learning for hook integration.
7. WooVina Theme Review (Pros and Cons)
WooVina is one of the Best WordPress WooCommerce Themes offering deep WooCommerce integration with unique features and countless customizations. You can easily build an online store that matches your brand. WooVina gives you access to a variety ready to use websites 85+ demos from their library.
All you need to do is select the demo that suits your needs, import, tweak, and go live! It's very easier to modify existing code than to write an entire web page from scratch.
Using live customizer, you can change everything you want as per your need. No coding skill is required to make an awesome online store website.
With WooVina WooCommerce Theme, You will be able to make it look exactly how you want with their visual theme customizer, fast & easy! Websites built with WooVina theme are 100% responsive. Fitting websites to different devices is no more an issue.
Among the many important ranking factors, page loading speed is at the top. WooVina gets the highest grade in speed testing tools. It's made to work with Page Builders like Elementor, Visual Composer, Divi, Beaver Builder, etc.
You can easily Rank your WooCommerce website on top of the search engine result pages. This theme will take care of your website SEO. WooVina is 100% fully supported with RTL language. No matter the language you speak, build WooCommerce websites in your mother tongue.
WooVina theme sends out periodic updates which ultimately gives you more and better features on your website. All the Steps of using themes are described in detail in the documentation. You can check them whenever you need any help. They are really to assist you.
You can customize anything very easily.

It supports RTL Ready (Multilanguage and Translation).

It gets the highest grade in speed testing tools.
More learning needs to be done to use it.

More advanced functionality can make it more complex to run and manage for beginners.

Loaded with lots of options in the theme panel.
8. Woostify Theme Review (Pros and Cons)
Woostify is designed for the best performance and fast speed, which results in a Better Conversion Rate. It is fully optimized to make your website at the smallest size and fastest loading time, even without any optimization applied at all.
It is built with completely WooCommerce integration, Woostify theme removes the conflicts between theme & plugins despite WooCommerce updates.
It's built with an SEO-ready structure, a clean & optimized source code, offering you the best SEO scores as well as a high rank in search results.
You can rest assured knowing your theme is coded with WordPress Coding Standards and compatible with future versions of WordPress and WooCommerce. Woostify doesn't use Bootstrap or any other big CSS framework.
The script is also written in vanilla Javascript. No need to load the full jQuery library to work and improve the loading time.
Woostify WooCommerce Theme is tested and 100% fully compatible with Dokan and WCFM Marketplace multi-vendor plugins. You can easily make a marketplace website with those plugins.
Woostify can work with all of the popular page builders which are available in the market. Especially Elementor, they intergrade and recommend using it with this theme.
Woostify WooCommerce theme is especially for dropshipping.

No need for good coding knowledge.

Lightweight & Fast Loading Speed.
The free version has a few limitations.

Paid version users can get better support.

Lots of customization options in the theme panel.
9. Zakra Theme Review (Pros and Cons)
Zakra is a flexible, fast, lightweight, and multipurpose modern WordPress theme. It's built for speed and fully optimized for performance.
The Powerful and Multipurpose Zakra provides endless possibilities to create your website in no time. It is super-fast, secure, and SEO-friendly. It will help you gain rank on the search engines more quickly.
Zakra isn't just a Beautiful theme. But it's also Remarkably Functional too. It is a 100% fully SEO optimized WooCommerce theme supporting major SEO plugins for the popularity of your website. Set up your website with their amazing 65+ pre-made templates.
They have dedicated hours to research and designed them with great attention to detail for each demo. As a result, many different purposes are available for you.
Zakra can boast of the ability to be compatible with a page builder like Elementor. Besides, it supports WooCommerce so you can sell anything on your online store website.
You can start setting up your online store with the WooCommerce plugin deeply integrated by Zakra. Customization of WooCommerce pages is made very easy with this theme. The Zakra team is dedicated to your user experience and is ready to provide you with awesome support anytime.
Super-fast loading light-weight theme.

Zakra theme has a very professional appearance.

It is already very good as a free version.
It has extensive settings that can make it complicated for beginners.

Only premium version users can get better customer support.

Need more knowledge to use for beginners.
10. Shoptimizer Theme Review (Pros and Cons)
Shoptimizer is a super fast WooCommerce theme that comes with a ton of features all designed to help you convert more users to customers. You can optimize your WooCommerce store for speed and conversions with Shoptimizer Theme.
A conversion-optimized theme for your store is very much important in that it can multiply your success without you having to spend more time and money on traffic acquisition. Shoptimizer includes only carefully thought eCommerce and WordPress feature to make building your online store a breeze.
Unlike other WordPress themes, where WooCommerce is an afterthought, Shoptimizer has been built with eCommerce in mind. Although Shoptimizer's demo data utilizes Elementor, it also works with other major page builders such as Visual Composer, Beaver Builder, SiteOrigin.
You know that organic search is most often the primary source of website traffic. Choosing a theme optimized for SEO is crucial for online businesses. They have included an additional field for WooCommerce categories which allows for far better SEO spidering.
Now, you can add featured category text and an image to the top and additional keyword-rich copy below which will lead to far better search results placement.
Tons of eCommerce features.

Integrates with Elementor for additional customizations.

Built for Speed and WooCommerce.
So many conversion optimization options that there will be a learning curve for beginners.

Need more demo homepage layouts.

The price is a little bit higher.
11. eMaxStore Theme Review (Pros and Cons)
eMaxStore is a very beautifully designed Multi-Purpose Best & Popular WordPress WooCommerce Theme created by MyThemeShop.
It can help you to showcase your own products and generate more sales, and it also includes an awesome and beautifully designed blog which means it can either be a standalone blog or part of a large eCommerce store.
This theme includes a unique responsive slider widget to show off your products in the catalog style. It focuses on creating a premium online shopping experience but looks nothing like the regular & simple WooCommerce themes you would find online.
eMaxStore theme includes a comparison tool that lets you compare two different products for customer satisfaction. An efficient and user-friendly navigation system is the fundamental necessity of any online store since customers browse through dozens of products.
You don't want them to never reach their desired product just because the navigation process is very complicated.
You can easily decide the navigation layout you want, depending on the products, you are primarily focused on selling. These options help to speed up the browsing process for the buyers, helping them make their final purchases decision.
Unlimited Websites Usage.

Best for Customer support.

Compared to others the price is reasonable.
Need more video tutorials and well documentation.

Need better customization options for beginners.

Need more modern and clean design layouts.
12. StoreVilla Theme Review (Pros and Cons)
StoreVilla is an elegantly designed WooCommerce WordPress Theme built with the best level of WooCommerce integration by AccessPressThemes. This theme has all the features that are needed to make a complete eCommerce Store website.
It is a complete top WordPress WooCommerce Theme for creating fashion, digital, jewelry, cosmetics store, tech items store, interior store, medical shops, grocery stores, etc. It is built on a cool Live Customizer tool that allows users to customize most of the theme settings with live previews.
It's an easy and instant way to create your online eCommerce Store. You can configure and customize your product page/ shop page as you like – show as many products as you want, and add or remove sidebars.
Add a right sidebar or left sidebar or remove the sidebar and show the products and categories on the full page.
You can easily make an online store for the users with a search option. Also, the advanced search option allows users to search for any product in any category easily.
StoreVilla WooCommerce theme was developed by an expert level of professionals using clean and validated code that humans, as well as search engine bots, love.
Compatible with Yoast or All in One SEO or other WordPress SEO plugins for more SEO features. It is 100% fully compatible with the popular WordPress Page builder plugins available in the market for an effective and easy process of creating the perfect WooCommerce Store website!
Built on cool Live Customizer tool.

Advanced typography options are available.

Superb page loading speed.
Limited customization options in the free version.

Better customer support is only for paid version users.

Limited blog layouts are available for the homepage.
13. Shoppe Theme Review (Pros and Cons)
Shoppe is a multi-purpose Popular WooCommerce theme that helps you to build a professional eCommerce store in a few minutes. Shoppe Theme is developed by Themify. They are considered as one of the leading WordPress theme providers.
Shoppe comes with the drag & drop Themify Builder and many eCommerce features such as ajax cart, wishlist, quick look lightbox, ajax quick search, product image zoom/gallery, and tons of layout options.
One of the best and most powerful features of Shoppe theme is the ajax search function. It allows users to search anything on your website and filter the search results as quickly as possible between blog posts and products.
Using Themify Builder, you can make almost any layout you want and it will be 100% responsive too. If time is your big concern, simply import a pre-designed layout included in the theme. Shoppe theme includes tons of layout options.
The layout resource files are smartly loaded when the layout is selected, making the theme load fast without having to load all unnecessary files.
It's so flexible that you can select the layout either for the entire site or per-page basis. There are more than 60 regular layouts and 20 shop landing page layouts.
Shoppe theme is highly customizable.

It comes with a drag and drops page builder.

Shoppe theme is SEO optimized.
Need more homepage demo website layouts.

Too many options can make confuse newbies.

Need better and well documentation with step-by-step instruction.
14. eStore Theme Review (Pros and Cons)
eStore is a clean, beautiful, and fully customizable responsive WooCommerce WordPress theme by ThemeGrill. It's fully compatible with WooCommerce and YITH WooCommerce Wishlist plugins. You know that eStore is one of the most popular WooCommerce integrated WordPress themes out there.
As an Online eCommerce Store Owner, attracting customers and selling products will be a lot easier with this theme. You can start selling anything you want from your website as quickly as possible. Performance is the number 1 priority while they make themes at ThemeGrill.
A very well-performing website has numerous benefits for your WooCommerce Store and in turn your business more quickly. Creating content and editing theme is easy with eStore themes and that's exactly how it should be so that you can focus on what else is important in your eCommerce business.
eStore is mobile friendly WooCommerce theme, It adapts automatically when viewing on any device such as iPhones, iPads, and other small hand-held devices.
They claim that they have a team of the best theme designers in the world; they are dedicated to making your websites beautiful and stand out in the crowd.
It is 100% fully compatible with popular page builders to create any layout that you want such as Elementor, Gutenberg, Beaver Builder, SiteOrigin, and Brizy.
Ready to Import Starter Demos.

Proven results with different speed testing tools.

14 days 'No Questions Asked' refund policy.
Limited color options in the free version.

Most of the header & footer feature options are not in the free version.

Priority customer support is only for premium version users.
15. Hestia Theme Review (Pros and Cons)
Hestia is one of the most stylish & popular WordPress themes developed by ThemeIsle. You can make your eCommerce store up and running in a matter of a few minutes.
With its appealing, user-focused design and WooCommerce integration, Hestia will help you to create your WooCommerce store exactly as you want.
No coding skill is required to make websites with this theme. Hestia's beautiful material design is already created for all major sections of your website. You can tweak the Home page, Shop page, or the Blog's ready-made designs directly from the Live Customizer.
With Hestia theme, you can customize the way your website looks as per your need, and see the changes in real time. You can adjust anything you want such as the fonts, colors, design layouts, the order of sections, and much more.
Don't forget to enjoy the flexibility of a full-standing theme that works for both simple and complex eCommerce websites.
It's a 100% fully Gutenberg-ready WordPress theme. Enjoy the seamless integration with Gutenberg and all popular page builders such as Elementor, Visual Composer, Beaver Builder, SiteOrigin, Brizy, and Divi Builder.
Hestia WordPress theme is easy to configure and use.

Powerful front page options and customization.

Deep integration with Elementor and other page builders.
The site library contains very few templates.

Some customization options do lack a bit.

Frontpage section text editors could use a little bit of improvement.
16. Hugo Theme Review (Pros and Cons)
Hugo Theme is a very flexible Top WooCommerce theme for 2024. You can easily transform your WordPress website into a beautiful high-end E-Commerce Store using Hugo. It features a truly unique design that is guaranteed to promote your business's image to a new level.
It's a highly SEO-optimized WordPress theme. This theme will help you to rank higher in search engines like Google, Bing, Yahoo, and many more! Hugo Theme is 100% fully compatible with website page builders such as Elementor, Beaver Builder, and Divi Builder.
While they have put every effort into making sure that their theme follows the strict WordPress coding standards, with over 75,000 available plugins out there in the market available now.
It's simply impossible to test their theme against them all. But, most popular plugins from trusted and reliable developers will just work through very well.
Compared to others the price is reasonable.

Compatible with most of the popular plugins.

Hugo theme can be used for an unlimited period of time.
Need a more unique homepage design layout.

Need more customization options in the theme panel.

Premium Support needs to respond within 24 hours.
17. Proteo Theme Review (Pros and Cons)
Proteo is a sleek, modern, and Gutenberg-friendly Minimal WooCommerce theme by yithemes. Proteo theme is fully compatible with the most popular page builders like Gutenberg, Divi, and Elementor. You can easily customize and build your eCommerce Store website.
Proteo's layout has been built with the Bootstrap framework and is 100% fully responsive.
It will easily adapt to any screen resolution and device and will make your eCommerce website easy to browse from a smartphone or tablet too. You'll be able to customize many parts of the theme in the advanced frontend customizer: header, topbar, sidebar, footer, etc.
It will happen right from the Frontend and without changing any line in the code. You can create buttons with unique gradients and customize your theme with the latest design trends.
You just have to set up two colors and a gradient will be automatically applied to your eCommerce Store website buttons. They have provided extensive documentation to help you to learn how to work with their theme. Don't forget to try Proteo minimalist WooCommerce Theme.
Minimal WooCommerce theme to sell every kind of item.

It's compatible with popular page builders like Elementor, WP Bakery Visual Composer, and Divi.

Proteo WooCommerce theme is built for speed and fully optimized for performance.
Need more colors and typography customization options.

Need more advanced customization theme options in the theme panel.

Support could be better.
18. Templately Theme Review (Pros and Cons)
Templately is one of the best Elementor templates factory for WordPress and WooCommerce by WPDeveloper. It is perfect for individual freelancers and agencies who design a lot of websites using templates. WPDeveloper is a highly dedicated marketplace for WordPress plugins and themes.
The underlying technology of WPDeveloper marketplace makes the delivery and maintenance of WordPress themes, and plugins easier for both themes and plugin developers and users.
WPDeveloper team hopes to continually deliver quality WordPress themes and plugins with an unparalleled user experience.
Templately's template library is massive; they have more than 1750 templates. You can easily make your Woocomerce Store with their templates. You can save & store your web page templates on MyCloud to reuse them whenever you want.
Also, you can invite your team members or co-workers to work together to build a website faster than ever before.
With their popular WordPress themes and plugins, they have reached Millions and people are continuously using their themes and plugins to enhance their WordPress website building experience.
And this success comes from true dedication, teamwork, consistency, and experience over the years.
Thousands of Trendy Design Templates.

Using Templately Blocks on Elementor.

Saving Your Designs on the Cloud.
Lack of Knowledge-Base articles.

Too many customization options may confuse newbies.

Pricing is pretty straightforward.
19. 99fy Theme Review (Pros and Cons)
99fy is a Multipurpose simple WooCommerce theme for 2024 by HasThemes. 99 Home pages are included in this theme. More home versions with different niches are added regularly.
HasThemes is a team of 45 experienced designers and developers. They have 170,000 customers from more than 120 countries using their products and services.
They are selling website templates and themes such as HTML templates, WordPress Themes, Shopify Themes, and custom web design services since 2012. 99fy pro or premium version is a 100% fully responsive and fast loading WooCommerce theme.
99fy uses Elementor Page Builder to create pages very easily and supports the popular WooCommerce Addon – WooLentor. WooLentor helps to create custom templates for shop and product pages.
All of the popular niches for WooCommerce Stores are included in this theme.
Niches are Fashion, Cosmetics, Cars & Motors, Electronics, Furniture, Minimal Stores, Jewelry, Kitchen, Kids Store, Fruits, Food, Flower, Handmade, Health & Beauty, Animals & Pets, Books & Library, Plant & Nursery, Sports, Shapewear, Matcha Store, Perfume, Maternity, Tools & Equipment, Watch and many more.
99fy theme is a Multipurpose Clean WooCommerce Theme.

Using Elementor Page Builder.

Supports popular WooCommerce Addon – WooLentor.
The free version of 99fy theme offers limited features.

Advanced Customization options are not in the free version.

Need more knowledge base & learning resources.
20. Dandy Theme Review (Pros and Cons)
Dandy is one of the most stylish Multi-Purpose fastest WooCommerce Themes for Online Store websites by Dueza. It's our fresh and clean modern stylish design eCommerce theme. It's a 100% fully bootstrap responsive design and is compatible with all major browsers, tablets, and phones.
You can easily change the text, color, images, etc. You don't need to have strong coding knowledge to use our theme.
You can easily control it by using our theme admin panel. Dandy Theme is 100% Elementor Supported. You can easily change anything you want from the backend or front end by using Elementor.
Our Dandy Theme is one of the best SEO Friendly themes you have ever seen. We try to make it more SEO Friendly. So that, you can get priority in the search engines. Our theme is one of the fastest themes you have ever used. We try to make it faster. So that, you can use it smoothly and quickly.
You can install demo data by using a single click. That's it! We have given awesome and well documentation. We have given step-by-step instructions there. So that, you can easily use it.
You will get a notification to download the updated theme files when a new update will release in the future. Our 15 years experienced and awesome support team members are waiting to help you 24/7.
No need to have strong coding knowledge.

SEO Friendly WooCommerce theme.

Well, documentation with step-by-step instructions.
Need to Increase Functionality & Flexibility.

Need more customization options in the theme panel.

Need more demo homepage layouts.
This Best WooCommerce Themes 2024 list contains various types of WooCommerce themes such as Best Multi-Purpose WooCommerce themes, Best WooCommerce Fashion themes, Best WooCommerce Clothing themes, Best WooCommerce Electronics themes, etc.
You can see that our list of the 20 best WooCommerce themes for 2024 contains a variety of unique designs.
Each theme is individually unique and each has its strengths and weaknesses, but they offer incredible value for the money. Finally, I highly recommended you buy any one of the WooCommerce themes from our best WooCommerce themes 2024 list for your next eCommerce Store project.
You can also read another article that was written about Best WordPress Themes 2024. Don't forget to inform us in the comments which WooCommerce theme you've chosen and why!