Do you know which WordPress security plugins are on the list of the 20 Best WordPress Security Plugins for 2022? If you are looking for the best WordPress security plugins to protect your website against online threats then you are in the right place. Using a security plugin on your WordPress website is super important to having a successful business online. A good WordPress security plugin will help to protect your WordPress website from brute force attacks, malware, and spammers.
You know that there are more than 18.5 Million websites infected with malware at any given time each week. An average website is attacked 44 times every day, which includes both WordPress and non-WordPress websites. So, to protect your website, you need nothing but the best WordPress security plugins. In this post, let's look at some of the 20 Best WordPress Security Plugins for 2022 list that'll keep your website safe and secured.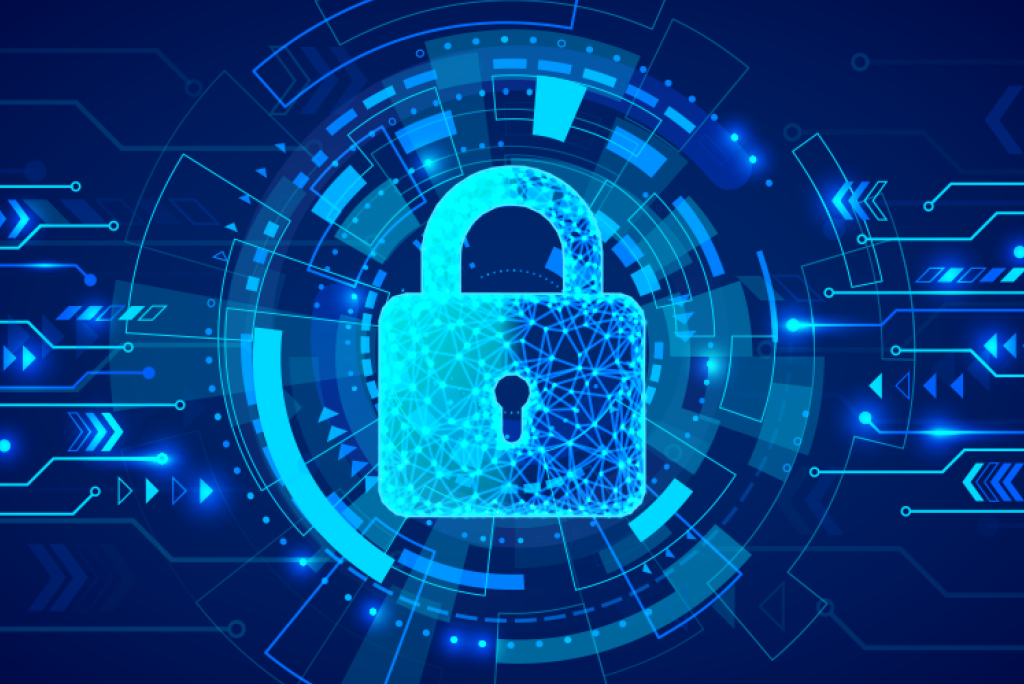 20 Best WordPress Security Plugins for 2022 (Pros and Cons)
1. Sucuri Plugin Review (Pros and Cons)
You can repair and restore hacked websites before it damages your website's reputation by using Sucuri WordPress Plugin. They offer a 30-day money-back guarantee because they know they can help you. You can rely on their dedicated incident response team, state-of-the-art technology, and excellent customer service to clean up website malware & viruses.
They safely remove any malicious code in your website file system and database. They will help you to restore your site completely. We have added Sucuri WordPress Security Plugins provider in the 1st position in our 20 Best WordPress Security Plugins for 2022 list.
Websites with security warnings lose 95% of their traffic. They submit blocklist removal requests on your behalf. SEO spam keywords and link injections harm your brand. They will make sure your website looks right in search engines. Their website firewall (WAF) blocks attacks by filtering malicious traffic. They stop hacks and speed up your website.
Sucuri WordPress Plugin was built to prevent future attacks and infections. You can easily follow steps to keep your website clean after their team has removed all malware and backdoors. Activating the web application firewall keeps hackers out, while their content delivery network improves availability and page load time.
The core plugin is free.

24/7 Impeccable customer support.

Saves all the data and patches the server.
Functions are limited.

Pricing is too high on some plans for small businesses.

Sucuri's premium plans are quite expensive.
2. Wordfence Plugin Review (Pros and Cons)
It's a Comprehensive Security Solution for WordPress. Wordfence is a global team of WordPress security analysts, threat researchers, software engineers, and support staff. They are the leaders in their field, and they focus exclusively on securing WordPress websites, and on WordPress security research. They provide 24-hour service, 365 days a year for mission-critical websites, with a 1 hour response time via Wordfence Response.
Wordfence leads the industry in login security controls, including brute force protection, XMLRPC protection, reCAPTCHA to block automated attacks, and IP access control. Two-factor authentication or 2FA has become a standard requirement for any security service. Wordfence provides robust 2FA for your admins and users using secure open standards.
Wordfence maintains the largest WordPress-specific malware database in the world. Using this intelligence trove, they produce malware signatures to block intrusion attempts, detect malicious activity, and provide robust security for your WordPress website. We have added Wordfence WordPress Security Plugins provider in the 2nd position in our 20 Best WordPress Security Plugins for 2022 list.
The Wordfence Threat Intelligence Team continuously discovers new vulnerabilities in WordPress core, plugins, and themes. They immediately release new firewall rules that protect against these vulnerabilities, which are deployed in real-time to their paid customers providing the best available intrusion prevention for WordPress.
Optimized for maximum performance.

Robust dashboard to manage security for multiple sites in one place.

Malware scanner with learning mode.
Forum support for free users.

Automated website cleanup tool not included.

Firewall rules and malware signatures update every 30 days for free users.
3. Jetpack Plugin Review (Pros and Cons)
Jetpack is a Security, performance, and growth tool made for WordPress websites by WordPress experts. Improve your website security, performance, and growth in just a few clicks. Jetpack Security provides easy‑to‑use, comprehensive WordPress website security so you can focus on running your business. More than 5 million WordPress sites trust Jetpack for their website security, performance, and growth.
Jetpack's performance features make your website lightning-fast, while also improving your SEO and giving your visitors a better experience. Jetpack's growth tools help you find new visitors and turn leads into customers, and customers into advocates.
Jetpack is the only WordPress security plugin with a dedicated iOS and Android app. so you can eliminate malware and restore your website in minutes, no matter where you are. We have added Jetpack WordPress Security Plugins provider in the 3rd position in our 20 Best WordPress Security Plugins for 2022 list.
The core Jetpack plugin is free.

Lots of features in one package.

The interface is easy to use.
Some modules might slow down your site.

The plugin is jam-packed with tons of features.

Using one login could be a security risk.
4. iThemesSecurity Plugin Review (Pros and Cons)
It is the Best WordPress Security Plugin to Secure & Protect WordPress which was built by WordPress security experts in 2014. WordPress currently powers over 40% of all websites, so it has become an easy target for hackers with malicious intent. iThemes Security Pro takes the guesswork out of WordPress security to make it easy to secure & protect your WordPress website.
On average, 30,000 websites are hacked every day. Every 39 seconds, a new cyberattack happens somewhere on the web. IT'S NOT A MATTER OF IF, BUT WHEN YOUR WEBSITE WILL BECOME A TARGET. This year alone, grim statistics point to the urgent need for website owners to take active security measures to defend their sites against cyberattacks. We have added iThemes Security Pro WordPress Security Plugins provider in the 4th position in our 20 Best WordPress Security Plugins for 2022 list.
The iThemes Security Pro plugin works 24/7 to secure your website so you can rest a little easier. Monitors All the Most Important Security Activity Happening on your website You Can't See. Know Your Website is Protected From the #1 Reason WordPress Sites Get Hacked. Join 1 Million WordPress Websites United Against Brute Force Attacks.
iThemesSecurity Plugin Pros:
It has a free and premium version.

Easy to use dashboard interface.

Affordable pricing.
iThemesSecurity Plugin Cons:
A vast number of security settings and options.

It will slightly slow down your website.

File and user action Logging Slows down the dashboard.
5. AllInOneSecurity Plugin Review (Pros and Cons)
The All In One WordPress Security and Firewall is the ultimate security plugin that will take your WordPress site's security to a whole new level. This security plugin offers the latest recommended WordPress security practices and techniques as easy-to-use features. It is designed and written by experts with the user in mind.
You don't have to learn complex htaccess rules to apply good firewall rules to your site anymore. On the dashboard page, you will find a security strength meter gauge. The purpose of this gauge is to keep you informed of how secure your website is based on how many of the available security features you have applied to your site.
This is done using their security points system which will calculate your current security score out of a maximum achievable total score based on which features you have activated or applied. We have added AllInOneSecurity WordPress Security Plugins provider in the 5th position in our 20 Best WordPress Security Plugins for 2022 list.
AllInOneSecurity Plugin Pros:
Easy to use.

It reduces security risk by checking for vulnerabilities.

Login Lockdown feature.
AllInOneSecurity Plugin Cons:
Force logout of all users after a configurable time period.

It can slow down your website.

Forbid proxy comment posting.
6. Defender Plugin Review (Pros and Cons)
Secure and harden your website against malicious attacks with Defender Pro. Hackers, brute forcers, and malicious bots are no match for Defender's mighty WordPress security shields and cloaking technology. Conduct regular security scans, notify admins of suspicious activity, and resolve issues in bulk. Join millions who safeguard their accounts with two-factor authentication. Activate 2FA to protect your account with both your password and phone.
Brute force attacks are no match for Defender's IP Lockout system. Protect your site with a manual and automatic IP ban and allowlist control. Force all users with selected roles to reset their password if you suspect a possible data breach on your website. Easily integrate with the GEO IP Database to ban countries and protect your website from hackers and bots in a specific location.
Strong Two-factor authentication.

It has Blocklist Monitor.

WordPress Security Firewall.
Provide Constant alerts.

Disable trackbacks and pingbacks.

Force Password Reset.
7. LimitLoginAttempts Plugin Review (Pros and Cons)
Stop Excessive Login Attempts & Improve Your Website Performance. Hackers and bots work around the clock to invade and infect your WordPress website. That's why they created Limit Login Attempts Reloaded. Their innovative WordPress plugin protects your website from malicious attacks targeting your login page. This plugin not only shuts down would-be hackers, but offers cutting-edge features that increase website security, speed, and performance.
Login security is made easy – including powerful features you won't find anywhere else. Whether you're blocking bots or making sure unwanted users are not logging in. Limit Login Attempts Reloaded can let you run your business with peace of mind. If you are not happy for any reason with Limit Login Attempts Reloaded Premium within your first 7 days, reach out to us for a full refund. No questions asked!
LimitLoginAttempts Plugin Pros:
View who's trying to access your site.

Receive email alerts when your site is under attack.

Synchronize lockout data across a network of sites.
LimitLoginAttempts Plugin Cons:
Multiple login attempts can make your user account locked out.

Lockout time is relatively short.

It's a very lightweight plugin.
8. Loginizer Plugin Review (Pros and Cons)
Loginizer is a simple and effortless solution that takes care of all your security problems. It comes with the default optimal configuration to protect your website from Brute Force attacks. Add a much-needed layer of security to your WordPress website. Loginizer is built to secure the core of your WordPress with multiple features like Bruteforce protection, 2FA, Captcha, MD5 Checksum, and much more.
Is your website secure enough to face security threats? Years of work perfecting your website and getting regular traffic to it. You have worked so hard to build an identity and a brand with your customers. And it could all get in vain due to a lack of security. Loginizer WordPress plugin is trusted by more than a Million active sites. Over 800+ 5 Star Reviews on wordpress.org
Loginizer brute force protection.

Get email notification of failed login attempts immediately.

reCAPTCHA protects your website from fraud and abuse.
Disable pingbacks so the users can't ping back your website.

Consider purchasing the PRO version with additional security features.

Completely disable login with a password.
9. AstraSecurity Plugin Review (Pros and Cons)
30,000 websites get hacked every single day. Are you next? Protect your business from all threats, with Astra's hassle-free security. Find and fix every single security loophole with their hacker-style pentest. Add a much-needed layer of security to your Content Management System and ensure every single vulnerability is uncovered. Astra integrates directly with all your favorite platforms.
You've spent years perfecting your website and getting steady traffic to it. You have worked hard to build a brand and a relationship with your customers. But it could all be lost. You're thinking of downloading a free plugin. You're hoping to sort your code out. But these solutions are too difficult to implement and they do not give you all-around security! There are a hundred and one ways your website could get hacked, and you need to secure every single one of them.
You need a simple and effortless solution that takes care of all your security problems. Stop worrying about your website's vulnerabilities. Sleep stress-free at night with Astra guarding your website. All you have to do is install it, and then sit back and watch us fight the malware! No coding, no complicated jargon, no ages of waiting. Just a very secure website with very little effort. Astra has everything you need to manage your security in one place.
AstraSecurity Plugin Pros:
Astra's malware scanner allows you to schedule scans daily, weekly, or monthly.

Users can easily blacklist IPS, mostly from previous attacks.

Great customer support.
AstraSecurity Plugin Cons:
Expensive subscription.

Malware scan and removal require a manual selection.

Lack of other platforms for notifications.
10. ShieldSecurity Plugin Review (Pros and Cons)
Is Your WordPress Security Too Complicated? ShieldPRO puts you back in control. No more stress. No more hidden malware. No more SPAM. ShieldPRO is accessible to everyone. It gives you a toolkit with everything you need to expertly secure your website, without being a security expert. ShieldPRO isn't about security alerts. We're all tired of those. Instead, Shield does most of the heavy lifting for you, so you can get back to focusing on the work you love to do.
Security Needn't be So Hard – Let Shield Do All the Work with Its Powerful Scanners. The Exclusive Vulnerability Scanner does all the hard work, letting you get on with your own work. It'll alert vulnerable plugins and themes, and automatically upgrade them for you.
Of course, it'll leave you in peace and alert you only when it needs to. WordPress site admins trust Shield Security to deliver on its promise of protecting your site. With millions of downloads and the rating per download of any security plugin, why haven't you tried Shield yet?
ShieldSecurity Plugin Pros:
The plugin protects against intrusions, hacks, and bots.

It will actively block IPs that threaten your website.

It will block all automated Comment SPAM.
ShieldSecurity Plugin Cons:
The Pro version delivers 6x more powerful scans to detect problems than the free version.

It has intelligent protection features only for the Pro version.

self-promotion on the plugin admin page.
11. SecuPress Plugin Review (Pros and Cons)
WordPress Security Made Easy With SecuPress Pro. Every second, a website around the world is hacked. What if your website is one of them? Protect Your Website and Your Data Every Day. Like many Security Plugins, SecuPress has a bunch of awesome features. But it's not only about features; it's also about performance, loading speed, and memory usage.
And less technically the comfort of using a well-done plugin with a beautiful user interface and a great user experience counts. Then, they have in mind to secure a large number of websites; you can be part of this. The most important for us is that you have a secured website, using SecuPress or not.
Fast, accessible, and efficient, be the next to check out their plugin designed to secure your WordPress sites. Do you have any questions or a doubt about a flaw? Their experts will be at your side every day to guarantee the security of your website.
For precise and customized SecuPress settings, trust their expertise, they will take care of configuring the plugin for you. Want us to take care of your websites? They do this for security purposes only. They can also recommend good partners for the rest of the maintenance.
Automated scans.

Security audit reports

Geoblocking.
Inefficient malware scanning.

Infrequent updates.

No cleanups.
12. VaultPress Plugin Review (Pros and Cons)
Security, performance, and marketing tools made for WordPress. Save every change with real-time backups and get back online quickly with one-click restores. It's Easy-to-use, comprehensive WordPress website security including backups, malware scanning, and spam protection. Get the full power of Jetpack with all Security, Performance, Growth, and Design tools. Save time and get better responses by automatically blocking spam from your comments and forms.
Help your website visitors find answers instantly so they keep reading and buying. It is great for websites with a lot of content. Automatic scanning and one-click fixes keep your website one step ahead of security threats and malware. You can power up your WordPress website with essential security and performance features. Get up to 70% off your first year. 14-day money-back guarantee.
One-click restores feature.

Daily and Real-time Backups.

Restore Backups Automatically.
Can't customize daily backup time.

Unlimited backups for top tier only.

Support could be better.
13. SecurityNinja Plugin Review (Pros and Cons)
Complete WordPress website protection with a firewall, malware scanner, scheduled scans, security tests, and much more – all you need to keep your website secure. WordPress Security is made easy, Loved by users, and hated by hackers. Thousands of websites protected since 2011. Security Ninja has been around for many years and has protected thousands of sites. Their plugin scans for over 50 different known issues that can help block malicious activity. Fixing each of these can help you.
Stopping hackers is a constant battle where the best approach is to be proactive. Using a firewall and blocking known bad IPs and spammers can prevent a lot of automated attacks. Keep your website updated also! The best way is to use one or more security plugins and follow the recommendations to lock out potential hackers and get warned of potential vulnerabilities. Keeping your website updated is very important also.
Your WordPress website is by itself not insecure, when adding custom themes and different plugins you need extra protection to ensure your website stays safe. New vulnerabilities are regularly discovered and keeping up to date helps prevent your website from being a victim to hackers. Instantly protect your website from 600+ million bad IPs.
SecurityNinja Plugin Pros:
Scans sites in the shortest duration of time possible.

Effective malware detection.

Reliable customer service.
SecurityNinja Plugin Cons:
No scheduled scans.

Costs more than free software programs of its kind.

Slows down websites.
14. wpScan Plugin Review (Pros and Cons)
They provide enterprise-strength WordPress protection for everyone. Be the first to know about vulnerabilities affecting your WordPress installation, plugins, and themes. Cataloging 28,484 WordPress Core, Plugin, and Theme Vulnerabilities. All vulnerabilities are manually entered into their database by dedicated WordPress security professionals. Their vulnerability database is updated constantly as new information becomes available.
Get daily vulnerability scans, email reports, and report downloads with the WordPress plugin. Get the hackers' point of view with a command line interface written for security professionals. Tap directly into the vulnerability database API to get the latest WordPress vulnerabilities. They work with security researchers, vendors, and WordPress to triage vulnerabilities.
Notifies you by mail when new security vulnerabilities are found.

Collecting WordPress vulnerabilities for over 10 years.

Instant email alerts.
Custom pricing by the number of sites.

It can slow down your websites.

Need better quality support.
15. HideMyWP Plugin Review (Pros and Cons)
HideMyWP is an Amazing number-one security plugin for WordPress. It hides your WordPress from attackers, spammers, and theme detectors. Over 26,000 satisfied customers use Hide My WP. It also hides your WP login URL and renames the admin URL. It detects and blocks XSS, SQL Injection type of security attacks on your WordPress website. Hide the default login page and set your custom login page/URL.
It Confuses the Attackers. It not only replaces all occurrences of the word "WordPress" but it also hides paths to certain files, like /wp-admin or /wp-login.php. This makes a WordPress installation "look" like it's another CMS or software package entirely. Hide defaults WordPress paths like /inc, /inc/themes, /ext, /inc/uploads, /other, etc. Hide WordPress, plugins, and themes from online detectors, bots, and visitors.
It has Brute force protection.

It gives email alerts.

Compatibility with CDN services.
No 2FA authentication options.

UI Design of the online panel can be improved.

Advanced Ghost mode might break some designs and themes.
16. PatchStack Plugin Review (Pros and Cons)
Identify plugin vulnerabilities in your WordPress sites. You can know when your website becomes vulnerable to attacks. You can get Instant protection against new and known vulnerabilities. Traditional security methods tend to block categories of attacks with no knowledge of the underlying technology, which can lead to false positives, blocking legitimate traffic or sluggish websites.
Virtual patches are applied only to known threats that affect vulnerable components on websites, making them more efficient and the best protection until a patch from the original developer can be applied. Setting up Patchstack takes no more than a few minutes depending on if you are using auto-install through the Patchstack App (which takes seconds) or a manual installation (which can take up to 3 minutes). The data might need some time to show up after a successful installation.
Instant protection against new and known vulnerabilities.

Monitor all of your websites from one single dashboard

Patchstack takes no more than a few minutes to Set up.
Auto-update vulnerable software, not in the free version.

Brute-Force protection is in paid versions.

SSL certificate expiration detection is not in the free version.
17. wpCerber Plugin Review (Pros and Cons)
Take your website security to the Next Level. WP Cerber Security vigorously defends WordPress against hacker attacks, spam, and malware. It makes blazingly fast and reliable by design. A stack of sophisticated inspection algorithms screens incoming requests for malicious code patterns and traffic anomalies. Bot detection engine identifies and mitigates automated attacks.
It can detect bots by using heuristic and content-based algorithms. Checks IP against a real-time database of IP addresses known for disseminating spam, phishing attacks, and other forms of malicious activity. Thoroughly scans every file and folder on your website for malware, trojans, and viruses. Automatically removes malware and viruses. You can monitor new, changed, and suspicious files.
You can rest easy knowing their team is deliberate about actively maintaining and consistently improving WP Cerber Security, and the plugin will continue to be a viable and modern security solution for years to come. As a website owner, you have to be prepared for what may come.
Having a reliable solution you can count on is critical for protecting your online business, and will also help you keep your sanity. With the right infrastructure and development practices in place, Cerber Security for WordPress helps to mitigate millions of attacks around the world per day.
Easy to install and use.

It does not affect server performance.

Mitigates brute force and code injection attacks.
Automatic deletion of files.

Restricts access with GEO country rules.

Customer Support could be better.
18. MalCare Plugin Review (Pros and Cons)
MalCare is a WordPress Security Plugin for High-Performance Websites. MalCare will keep your website secure without slowing it down. Get automatic malware scans, one-click malware removal, and a real-time firewall for the complete security of your website. Clean all malware with the click of a button. You no longer need to wait for hours risking the hack to make the situation worse.
Their accurate malware scanner will check your entire website including files and database and find the most complex malware out there. They will automatically scan your website and alert you if it ever gets hacked so you can quickly fix the issue before it causes any major harm. Their servers do all the heavy lifting so your website can focus on serving your customers.
The integrated Web Application Firewall (WAF) protects your website from hackers and bots. Their Threat Intelligence Network pushes rules and IPs in real-time to stop new attacks. Patching vulnerable plugins or themes can greatly reduce the risk to your website. Receive alarms whenever a vulnerability is detected on your website. It is a Complete Security solution for your website which includes an integrated firewall, automatic malware scanner, and instant malware cleaner.
It does not slow down your website.

Accurate malware scanning.

It provides Real-time alerts.
The free scanner does not show the location of the malware.

It does not have database scanning.

Malware scanning and backup are in the premium version.
19. BulletProof Security Plugin Review (Pros and Cons)
BulletProof Security is the Complete Website Security Solution for Hacker and Spammer Protection. BulletProof Security Pro has an amazing track record. BPS Pro has been publicly available for 10+ years and is installed on over 60,000 websites worldwide.
Not a single one of those 60,000+ websites in 10+ years has been hacked (This track record does not include: control panel, FTP or server cracks/hacks, or installing Nulled plugins or themes that contain hacker code). Sound too good to be true?
BulletProof Security Pro is a fully automated security plugin. The one-click Setup Wizard automatically sets up BPS Pro in less than 1 minute. No further manual setup or configuration is required after running the Setup Wizard. BPS Pro has an automated self-configuration capability that automatically detects and fixes issues or problems in real-time.
BulletProof Security Pro protects your website files and database with multiple overlapping outer and inner layers of website security protection. The most powerful innermost countermeasure website security layer is Auto Restore Quarantine Intrusion Detection and Prevention System (ARQ IDPS). A brief description of ARQ IDPS is below.
BulletProof Security Plugin Pros:
One-Click Setup Wizard.

MScan Malware Scanner.

Send email alerts when new Plugin & Theme updates are available.
BulletProof Security Plugin Cons:
Limited firewall protection.

UI Design is not very flexible.

No auto-cleanups.
20. Titan Plugin Review (Pros and Cons)
Over 75 million websites run on WordPress. Remarkably enough thousands of WP sites are vulnerable to attacks and get hacked each day. You can lose all your data, it can cost thousands of dollars, or worse, attackers might use your WordPress to target your visitors.
Bots scan the web automatically for weak websites and hack into them within seconds. If your WordPress is vulnerable, it will be only a matter of time before you run into trouble. That's why you should get started as soon as possible and check if your WordPress is prone to attack.
When first installing the plugin, a wizard guides you through the configuration process. The plugin will audit your site, scan for malware, and recommend a few "tweaks" to harden security. An integrated malware scanner blocks requests that include malicious code or content. It defends against brute force attacks by limiting login attempts, enforcing strong passwords, and other login security measures.
As a comprehensive & complete WordPress activity log solution WP Security Audit Log does not just tell you that a post, a user profile, or an object was updated. It keeps a log of what was changed within the post, profile, or object. They are an extension of your team. They are a monitoring system that notifies you if your website has been hacked and their professional security analysts, available 24/7/365, are here to clean it for you.
Real-time IP Blacklist.

Within minutes you will have a complete backup of your entire site.

Email alerts are enabled by default.
Strong Password Requirement.

Push notifications in the browser to show URL access issues.

Hide WordPress versions.
Which Is the Best WordPress Security Plugin? Now that you have made it to the end, it's time to choose the best one. Hopefully, this list of the 20 Best WordPress Security Plugins for 2022 list helps to give you the best information you need to find the best security plugin for you.
The Best WordPress Security Plugins depend on your needs, knowledge level, and budget. If you're a newbie and just looking for something that will protect your site without any complicated setup, I'd say stick with the free version. Then you can consider paid version.
We are hopeful, after reading this post right now you have all the precise information to choose the Best WordPress Security Plugins for your website. Do you still have any questions about choosing the best WordPress security plugins for your site? Also if you are using any of the listed security plugins that we have mentioned above then feel free to let us know your experience with it in the comments below. You can also read another article that was written about Best WordPress Themes 2022.
And if you like this article, and then please share it with your friends and family members also don't forget to follow us on Facebook and Twitter for more updates from our blog. Thanks once again to read our article about the 20 Best WordPress Security Plugins for 2022.